San Bernardino's Best Green "Moving" Company
#1 Green company you can rely on to make your move smooth. The Ultimate Green Moving Solution Reinvents and Recycles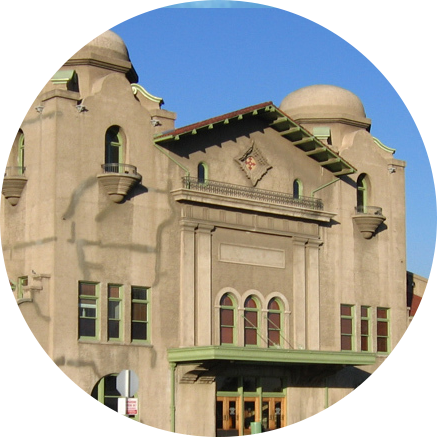 San Bernardino is a city with a rich history and a lot to offer. Located in the Inland Empire region of Southern California, San Bernardino is the county seat of San Bernardino County. It is known for its diverse population, affordable housing, and convenient location. San Bernardino is just a short drive from the mountains, the desert, and the beach, making it a great place for those who love the outdoors. It is also home to a number of colleges and universities, as well as a diverse range of industries, including healthcare, manufacturing, and logistics. Whether you're looking for a place to raise a family, start a business, or pursue your education, San Bernardino is worth considering to relocate.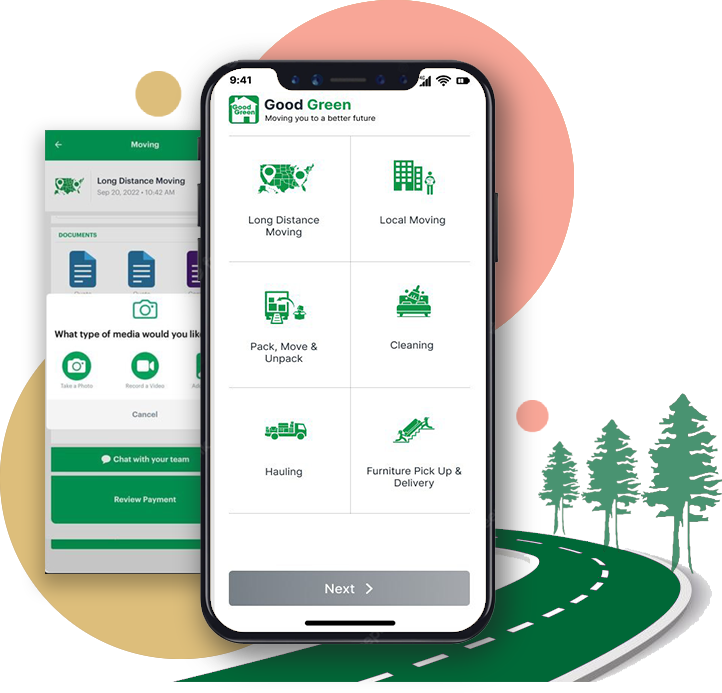 Reduced
70%
Carbon Footprint
Top rated San Francisco Movers
Why Good Green?
Because We CARE
Comprehensive
Our teams offer more services than any competitor, making your move hassle-free and convenient
Affordable
Our rates are competitive and transparent. We wouldn't have it any other way!
Restorative
Our green energy business donates to environmental charities with each move!
Easy To Use
We teach our teams caregiving tactics to make your move stress free. That's green-omenal news!
Our Moving Services in San Bernardino
1. Local Moving
Trust our experienced professionals at Good Green Moving for a seamless, environmentally responsible local move in the San Bernardino Area. We know the locales well and can move you in the most effective way possible. 
2. Long Distance Moving
Good Green provides a smooth, eco-friendly long distance move in the San Bernardino Area. We use energy-efficient vehicles, recycled materials and handle every aspect of your move with care and efficiency.
3. Residential Moving
We are a family owned business and we know what a home means. Our processes and people are well trained and highly skilled to handle all your items with care and ensure that they arrive at your destination as they were at the source.
4. Commercial Moving
Our team ensures a reliable service and hassle free transition for your business. Choose us for a process based, stress free, seamless and sustainable commercial move in the San Bernardino Area. 
5. Packing & Storage
We offer comprehensive packing, storage, unpacking and concierge services in the San Bernardino Area that prioritize sustainability. choose Good Green Moving, for all your moving and storage needs.
6. Household Services
Good Green Moving stands out with our tech-savvy approach, commitment to sustainability and eco-friendly practices, and exceptional service that helps you move or organize your home while protecting the environment.
Hear From Our Clients
Because Who Doesn't Love A Little Appreciation
What a great moving company. Everything was spelled out and discussed. They are honest and reliable and stuck to their word. These guys are polite, professional and great at making a move stress free. I would not hesitate in recommending Good Green Moving!
MICHELLE F. NOVATO
Jonathan and his team helped us move our home content from Sausalito CA to storage, on way to our new residence. All in all, they completed the task superbly and came in 30 minutes under the original estimate. We recommend their service to all and plan to use them in our next moves as well.
ALON N. SAUSALITO
This team was fabulous! Never met such a courteous, proper group of men. They arrived on time, they were so respectful of our needs and were a pleasure to have here in a most stressful time! I would highly recommend Good Green.
PAM W.
SONOMA