Moving? Moving Locally? Worried to move Locally? 
Experience the best and stress free moving with our pro local moving services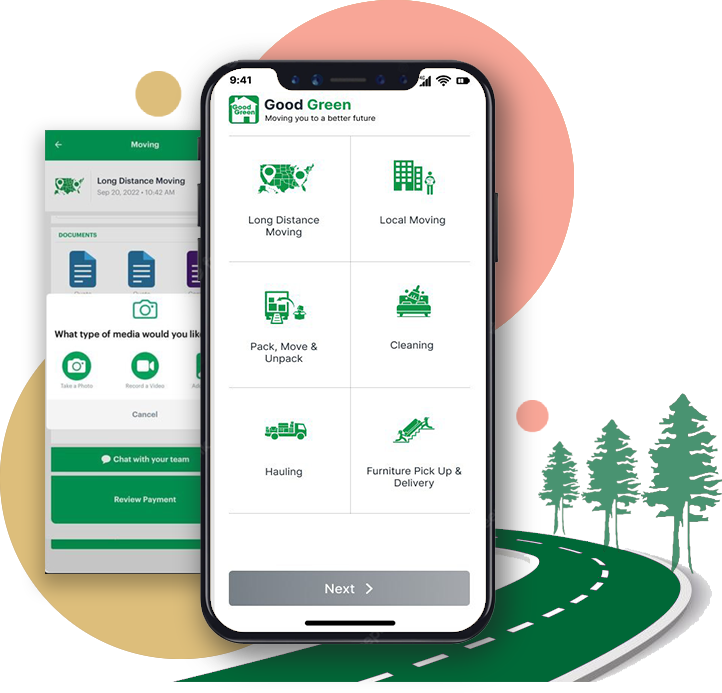 Reduced
70%
Carbon Footprint
Top rated San Francisco Movers
Residential Moving Services
At Good Green, we understand that any local or cross country move can be a stressful and an overwhelming process. So, we offer comprehensive residential moving services to homeowners looking to relocate to a new home, whether it's across town or to a different state.
More Moving
Services
Offered
Commercial Moving Services
When it comes to commercial moving, efficiency and minimizing disruption are key. We understand this aspect at Good Green and provide reliable hassle-free and eco-friendly commercial moving services to businesses looking to relocate to a new office or commercial space.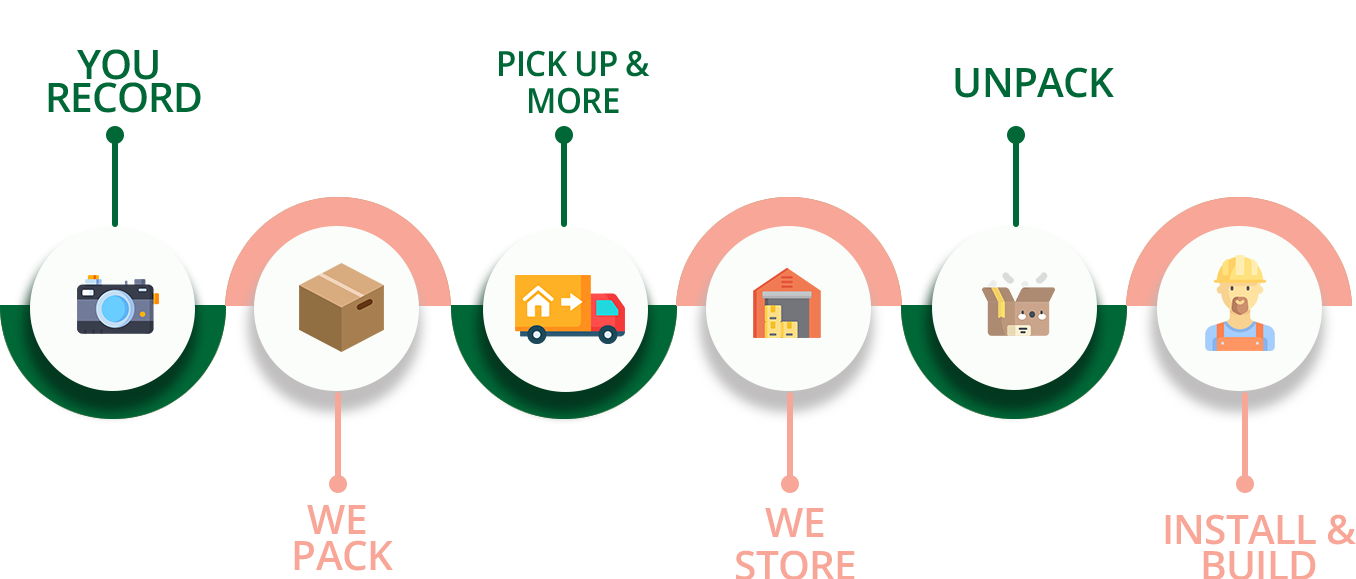 Why Good Green?
Because We CARE
Comprehensive
Our teams offer more services than any competitor, making your move hassle-free and convenient
Affordable
Our rates are competitive and transparent. We wouldn't have it any other way!
Restorative
Our green energy business donates to environmental charities with each move!
Easy To Use
We teach our teams caregiving tactics to make your move stress free. That's green-omenal news!
What is the cost involved in moving?
The cost depends on the size of your move. To know the exact cost, it is best to get a free estimate which is offered online or through our mobile app. You can contact Good Green Moving company to get an accurate assessment of your moving cost.
How long will it take for me to move?
There can be a lot of factors to consider to estimate the time taken for a move. It mainly depends on the individual, distance, size of the destination etc. Even a local move might take long if there are a lot of items to be moved and if the size of the home is big. This might not be the case for smaller homes. Depending on the size of packing, loading, local move or a long distance move the time may vary. 
How many days prior to moving should I book the movers?
A general thumb rule is to contact the movers two weeks in advance. However, We recommend you to schedule your move as far in advance as possible. This way, there is a greater availability of choosing a date and time that would be convenient for you. We also understand that it is not possible to plan everything meticulously and we will accommodate last minute customers.