All your moving needs. One Single Marketplace!
Don't waste your precious time and money searching for pre, during and post moving services. Check out our all in one moving needs marketplace!
About Good Green's Marketplace
Good Green's Marketplace is a one-stop solution for all of your pre move, on move and post move household needs. With a focus on sustainability and innovation, Good Green offers a wide range of services, including packing, storage, cleaning, wardrobe makeovers, organizing and other related services. Our unique solutions make it easy for you to take care of your household tasks. Because of our green processes, you will be automatically making environmentally-friendly choices. Whether you need help with a big move or just need to declutter your closet, Good Green has the expertise, technology and eco-friendly products to help.
Top Rated San Francisco Movers
Regular Cleaning Services
Top-notch cleaning services to ensure that every nook and cranny is thoroughly scrubbed, dusted, and polished, leaving your home sparkling and ready for the move. 
Specialized Cleaning Services
Specialized services such as carpet, upholstery, and appliance cleaning. Find experts, no matter what your cleaning needs are and make your move smooth and stress-free.
Pickup & Deliver Furniture
Find eco-friendly businesses that handle your items with care and diligence. Your items are delivered to your destination in the same condition as when they left. 
Hauling Services
Find haulers who can smoothly and efficiently handle a variety of heavy items. Dispose old furniture, clear out your garage, or move large items to a new location. 
Local Moving Services
Pack, load and transport your items to your new home within your city or county. Keep your items in well maintained and safe storage units till your move day.
Long Distance Moving
Find movers to handle long distance and cross country moves of any size. Off load your worries and experience a smooth and hassle-free move while contributing to greening the planet
Organizing Services
Find people who are great at organizing your stuff and optimizing the space available at your home! They will ensure the right stuff goes in the right place and is available when you want it!
Pack - Move - Unpack
Find comprehensive, end to end, pack-move-unpack services including furniture disassembly and reassembly, appliance connection and specialized packaging for fragiles and valuable
Good Green Direct Services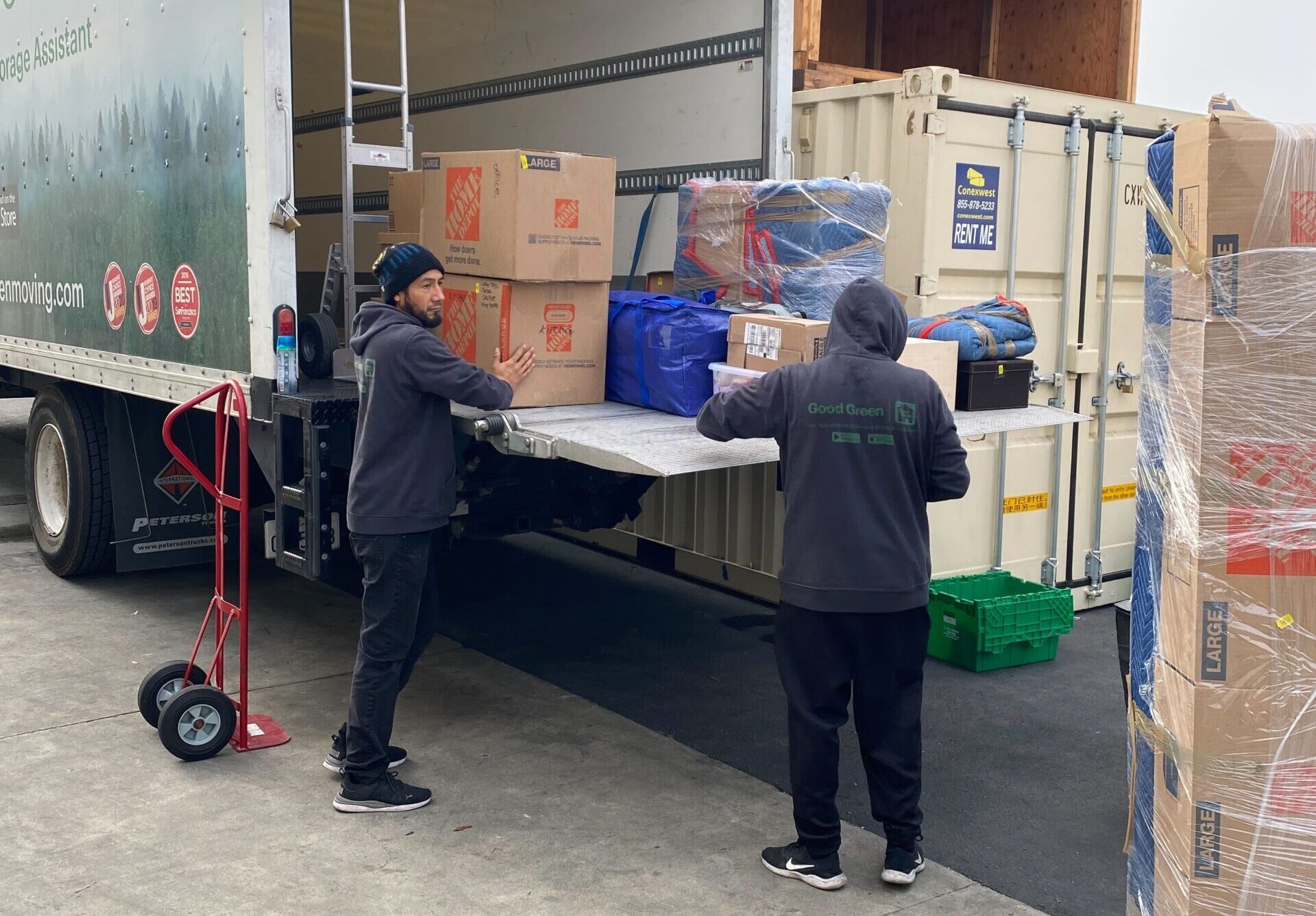 Moving Services
Whether you're moving locally, across the country, or even internationally, Good Green has the expertise and equipment to handle your move. We also offer specialized services for commercial and residential moves, making it a one-stop-center for all of your moving needs. 
Packing & Storage Services
Good Green Moving Company offers professional packing and storage services to help make your move as stress-free as possible. With Good Green's services, you can trust that your belongings will be handled with care and arrive at your new home safely.
Household Services
Household Services
Household Services
What is the cost involved in moving?
The cost depends on the size of your move. To know the exact cost, it is best to get a free estimate which is offered online or through a mobile app. Contact us and discuss the specifications of your moving and get an accurate estimate.
How long will it take for me to move?
There can be a lot of factors to consider to estimate the time taken for a move. It mainly depends on the individual, distance, size of the destination etc. Even a local move might take long if there are a lot of items to be moved and if the size of the home is big. This might not be the case for smaller homes. Depending on the size of packing, loading, local move or a long distance move the time may vary. 
How many days prior to moving should I book the movers?
A general thumb rule is to contact the movers two weeks in advance. However, We recommend you to schedule your move as far in advance as possible. We also understand that it is not possible to plan everything meticulously and we will accommodate last minute customers.