A unique choice to make a life from Moving. 
Be a Partner with Good Green Moving Company.
3 Ways To An Uplifting Partnership With Us
Employee to Entrepreneur
Don't look for mere career advancement. Fast forward your life now!
Own a Small Business
Be an employer! Create economical and ecological social impact now!
Create Social Impact
Partner with us to create the ultimate social impact that matters to everyone!
Good Green Moving provides you a safe, sustainable and successful moving experience. We strive to declutter our customer's mind and fill it with peace and satisfaction. We equally believe in eradicating the clutter that is accumulated on mother earth. And so, we are on a mission to act as good stewards by using sustainable resources. We also promote the best uses of them. Few of our best practices are to reduce fuel consumption and move away from fossil fuels. Although it's a difficult principle to cling on, it equally brings us rewards and recognition.   
Partner with
San Francisco's #1 Moving Company

Featured as the best moving company for our superior relocation services in San Francisco and the greater Bay area  in the "2018 Best of San Francisco Magazine"
Our best moving services range from typical packing, hauling, unloading to special pre, during and post moving services like a closet makeover or even reorganizing the kitchen
We are the number one company to replace the gas-guzzling moving trucks to vegetable oil to reduce the carbon footprint.
Why Franchise With Good Green?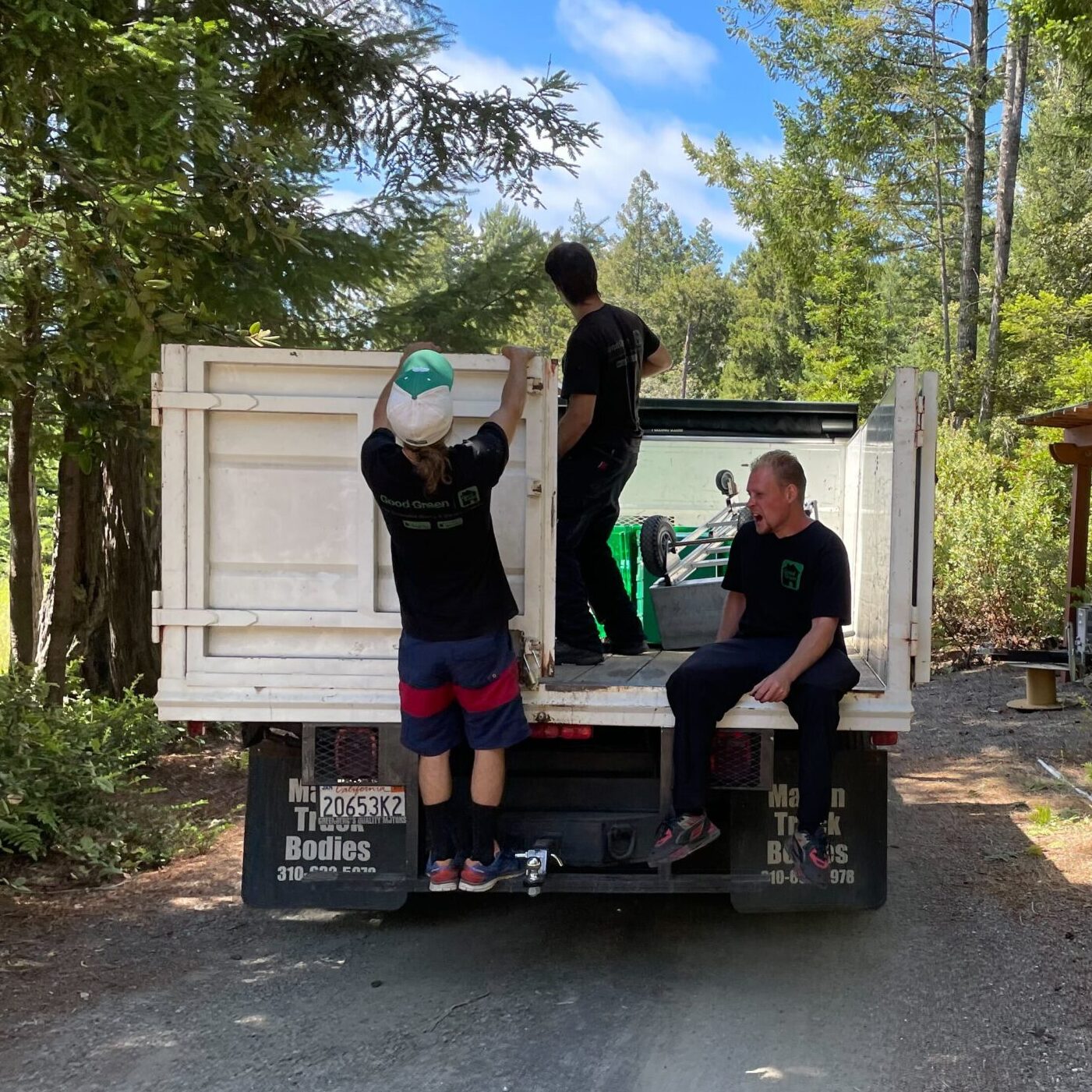 Move From An Employee To An Employer
A Good Green Franchise offers you the chance to own a business, be your own boss and gain transferable skills, while also having the freedom to make your own decisions and set your own schedule. The company's established brand and customer base will support your success.
Be your own boss and take control of your career path completely. Leverage your own experience with Good Green to be successful.
Leverage our brand along with your experience and be financially successful. Move away from wages and begin earning profits.
Develop Skills and entrepreneurial experience that can be used in any industry, not just in moving industry.
Create Employment As You Grow
Franchising with Good Green allows small businesses to expand operations cost-effectively and efficiently by utilizing the company's established brand and customer base, and receiving marketing support and resources. In addition, Good Green's technology enables efficient scaling of operations without incurring traditional expansion costs and risks.
Leverage the Good Green brand! Instantly establish credibility and attract new customers familiar with the brand.
Receive support and resources! Get marketing materials, and operational guidance to be up and running quickly and efficiently.
Expand in a Cost-effective way! Leverage our brand and reduce your investment and cost of operation of your start-up!
Create Social Impact through Green Initiatives
As a franchisee of Good Green, you have the ability to positively impact our environment and community by implementing sustainable practices, utilizing our technology to enhance business processes, and providing employment opportunities within the community.
Deploy Good Green Sustainability Initiatives in your day to day operations. Ensure that you are not adding to the carbon footprint!
Use our technology to effectively manage your business. Save money, be eco-friendly and increase efficiency all at once.
Create employment opportunities and help local community to grow. Hire and train local staff & help other businesses.
Benefits of Franchising with Good Green 
Opportunity to be your own boss and have independence and autonomy in your career.
Potential for financial success and the opportunity to build your own business and earn a profit
Development of valuable skills and experiences, including financial management, marketing, and customer service
Ability to leverage the well-known and respected Good Green Moving brand to establish credibility and attract new customers
Receive support and resources, including training programs, marketing materials, and operational guidance
Cost-effective way to grow and expand your business without incurring the costs and risks of traditional expansion
Opportunity to make a positive social impact through the implementation of Good Green Moving's sustainability initiatives
Utilization of good green technology to improve efficiency and reduce waste
Creation of employment opportunities and the ability to contribute to the local economy
Ability to differentiate your business and attract customers who value environmentally responsible practices.